More than shop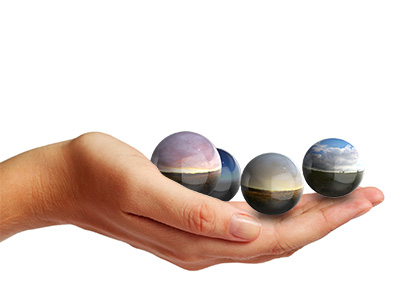 Young CG Creators. 
Our idea is to support the realization of junior CG artist's projects by sharing all of our HDR sky maps 2048x1024px res. totally for free and for commercial use. We remember that sharing is caring.
CG workflow. 
We try to help optimize the CG artist's workflow, by giving the ability to quickly test and check the quality of all our HDRi maps, before buying and downloading them in full size.
Scaled-down, free 2048x1024px HDR images, are recommended for quick 3D workflows. They deliver the same shading results as sharp, full-size and high-res paid sky maps.
Time saving. 
We guarantee the fastest access to our products, so that you can use them straight after buying. All files are available via direct download after successful checkout. Scaled-down samples are delivered as zipped .hdr files to reduce their size, whereas full-size collections are available as zipped .hdr and .exr files.
Compatibility. 
Our HDR files work with all leading packages: Maya, 3ds MAX, LightWave 3D, Blender, Modo, Cinema 4D, and many others.
Un-clamped HDRi
There a lot of nice sky HDR maps on the web, but not all of them are true HDRi. Most of the HDR images have the sun clipped out before its peak brightness, resulting in unexpected soft shadows and a slightly dull look. On the HDRI-SKIES.com site you will find only images that are created with a very high dynamic range exposure (up to 25 EVs) and have all the proper attributes. Thanks to advanced bracketing schemes and very careful editing steps, we have managed to accurately capture the disc of the sun with its full intensity. By dint of our workflow, we are able to deliver skydomes giving bright highlights and realistic colours.
1-Step Image Based Lighting. No virtual sun or gamma adjustments are required for direct lighting or sharp shadows.
Linear gamma 1.0. Perfect contrast and colour rendition.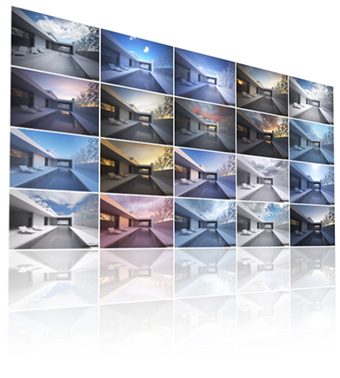 Variety of products
Our main objective is to create the largest source of diversified HDR panoramic images, covering each season of the year, various light conditions, full range of time of day: from dawn, early morning, across noon, afternoon, sunset and evening.
Selection
We are very particular when selecting individual panorama's shots to avoid delivering similar images in our source. Observing changing weather conditions: from stormy and overcast, to clear skies with full intensity sun, we choose the perfect time for our new shoots every week, regularly refreshing library.
Sky Collections
Each hdri sky comes as single image or is packed in one of the bundles. Created sky collections contain 20 pieces of varied light condition and the time of the day maps. The user can stock up quickly with bigger amount of images, saving much time and money.
New collections  are coming soon!